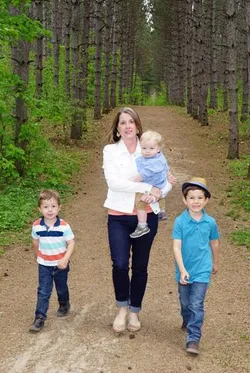 Dr. Maria was raised in Southeast Michigan. She attended Grand Valley State University where she earned a degree in Health Science. Dr. Maria's belief in natural health care led her to Chiropractic School. She attended Palmer College of Chiropractic in Davenport, IA. After graduation in 2008, she began her certification in Pediatrics. Her main focus is families, expectant mothers, infants, and children. She also has experience with sensory integration and sensory dysfunction. She also enjoys teaching families about living healthy lifestyles to prevent future health problems.
Dr. Maria is married to James Chichester, the other Chiropractor in the office. She enjoys healthy cooking, exercising and anything outdoors. She also enjoys the small town feel of Lowell and is eager to help out the community in any way.
Dr. Maria is a member of Michigan Association of Chiropractors and the International Chiropractic Pediatric Association.
Dr. Maria's goal is to help make Lowell a healthier community with Chiropractic and Wellness Care. The doctors are available for workshops/lectures to help infants, children, and families live to their full potential with Chiropractic and a healthy lifestyle.